Office 2019 Home & Student
Product code: 79G-05037
Device(s)
1 PC/Mac
License
Non-commercial
Language version
international
Manufacturer
Microsoft
Desktop applications
Increase the package by
Desktop applications
Device(s)
1 PC/Mac + 1 tablet
OneDrive
1 TB
Sale
£119,99
(£119,99 VAT included)
Regular price:
£129,98 (£129,98 VAT included)

Office 2019 Home & Student
Office 2019 Home & Student is an indispensable tool in every work and classic applications that facilitate the performance of various tasks.
The package includes classic applications with many new features: Word text editor, Excel spreadsheet, PowerPoint presentation and animation app and Microsoft OneNote – the perfect tool for taking electronic notes. All of these programs can be installed on a single PC or Mac for use at home or school.
Installation on any computer
Install Office 2019 Home & Student on one Windows 10 or Mac PC. You can reinstall Office 2019 to another device once every 90 days.
Perpetual version
You don't have to worry about renewing the license every year! This license is a one-time purchase that entitles you to use Office 2019 for as long as you like.
Office 2019 – at onex.store only!
Buying Office 2019 at onex.store, you are guaranteed that you are buying it from Microsoft technology experts!
What are the benefits of ESD version?
Saving time
The activation key is sent by e-mail within 60 seconds (24/7) right after the payment.
Saving money
When purchasing a digital version, you do not pay any shipping costs.

Word 2019
Professional text document editor with a set of modern editing and formatting tools. Use extensive search, insert multimedia, tables, quotes and use spell checking tools.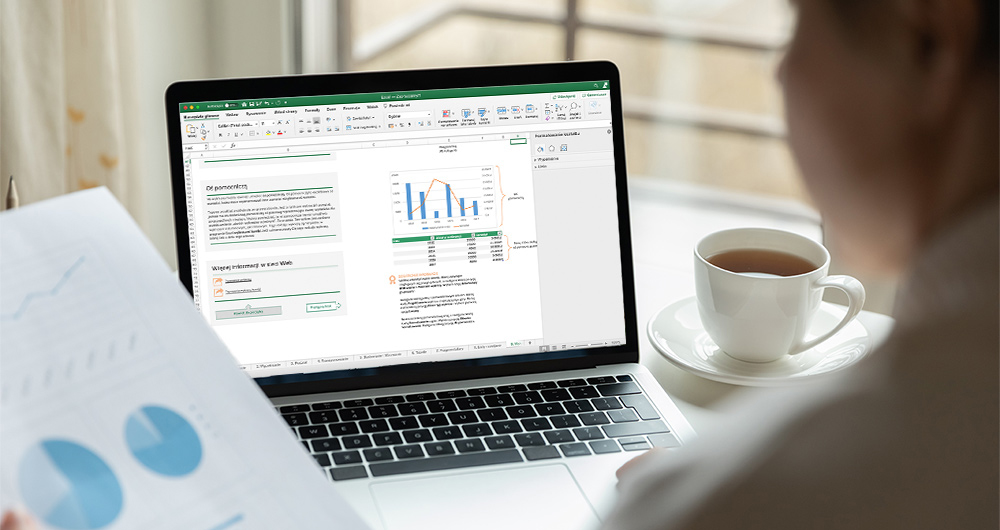 Excel 2019
With the latest version of the spreadsheet, you can create professional calculation workbooks and visualize your data. Select and compare different versions of data visualization, create interactive tables and use a wealth of computational functions.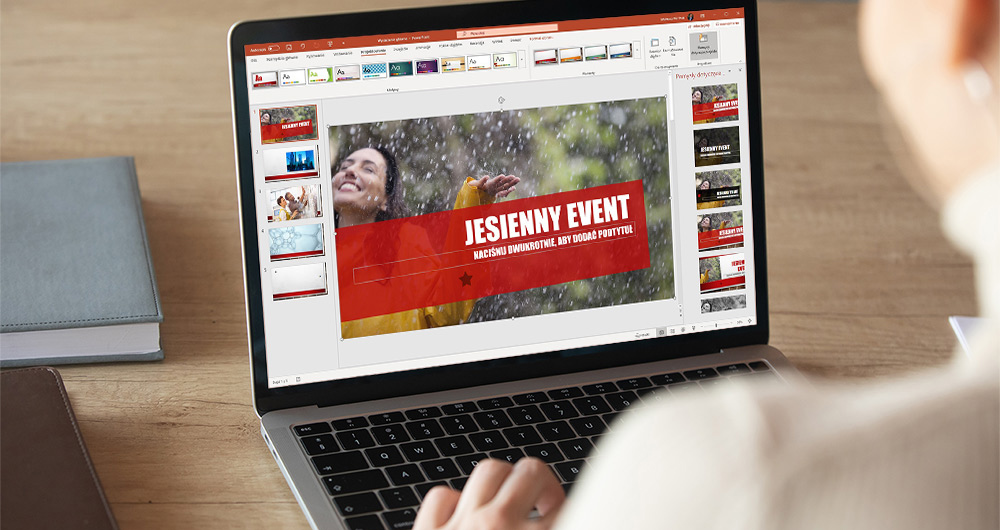 PowerPoint 2019
Are you interested in multimedia presentations? You can create them on traditional desktops and devices with a touch interface. Edit each slide yourself or share documents online to co-author with others.
Office 2019 Home & Student - FAQ
What are the differences between Office 2019 and Microsoft 365 Personal / Family features?
Microsoft Office 2019 is a perpetual license, contains only desktop applications (Word, Excel, Powe PointPoint, OneNote) and does not include online services. It is licensed for a workstation (1 workstation, PC or MAC). Microsoft 365 Personal and Microsoft 365 Family also includes Outlook, Publisher and Access applications as well as online services such as OneDrive virtual disk and Skype messenger. The license allows the application to be used by 1 or 6 users, each on 5 workstations (PC or MAC), 5 smartphones and 5 tablets.
Do I need an internet to use Office 2019 Home & Student?
Internet access is required to install and activate Office, but not to use Office applications such as Word, Excel, and PowerPoint when they are fully installed on your computer.
How do I create a Microsoft account and why do I need it?
You must create a Microsoft account at https://www.office.com/setup. It is necessary to assign your license to it with a key and then download the Microsoft Office installation files.
What if I already have a different version of Office installed?
If you have an earlier version of Microsoft Office, uninstall it before installing Office 2019 Home & Student.
What does the ESD product version mean?
The license in the ESD model (Electronic Software Distribution) is delivered electronically - i.e. by e-mail - in the form of a key that is assigned to the Microsoft Account before downloading the installation files.
Another model of Office 2019 delivery is the BOX version, in which the key is printed on a cardboard box closed in a box that is sent by courier.
What if I already have a different version of Office installed?
If you have an earlier version of Microsoft Office, uninstall it before installing Office 2019 Home & Student.
Does the perpetual license cover any subsequent updates?
When you buy Office 2019 Home & Student, Microsoft ensures you have the latest security patches. If you are also interested in updating Microsoft Office features, please choose Microsoft 365 Personal or Microsoft 365 Family (links).
Can i reinstall Office 2019 Home & Student on the new machine if i change my computer?
Yes, the Office 2019 license can be transferred once every 90 days between PCs and MACs. Just uninstall it from your current computer and install it on the new one.
Will I receive a product legality certificate after purchase?
The confirmation of the legality of Microsoft 365 is the VAT invoice issued by official Microsoft Partner and the entry on the Microsoft account.
Will I be able to choose the language version when installing the perpetual version of Office 2019?
Before installing Office 2019, you will be asked to choose the language version of all that Microsoft Office is available in. In addition, the language of the package can be changed after installation, while using the Office 2019 application.
Will I get Publisher and Access with Office 2019?
Publisher and Access are available in Office 2019 Professional as well as Microsoft 365 Personal and Microsoft 365 Family.
Technical specification
| | |
| --- | --- |
| Device(s) | 1 PC/Mac |
| License | Non-commercial |
| Language version | international |
| Manufacturer | Microsoft |
| Desktop applications | |
| Specification | |
Payment methods:
Transfer

Cash on delivery
Added to cart
;