 Trainings Windows
valued at

£ 99.99

for free!
£ 91.99
£ 91.99 VAT excluded
Windows 10 Home is the best choice for home users
Windows 10 Home ESD is the most modern and constantly improved operating system from Microsoft. It combines the advantages of older operating systems, such as Windows 7 or 8.1. It is designed for the most demanding users who use advanced tools in their daily tasks.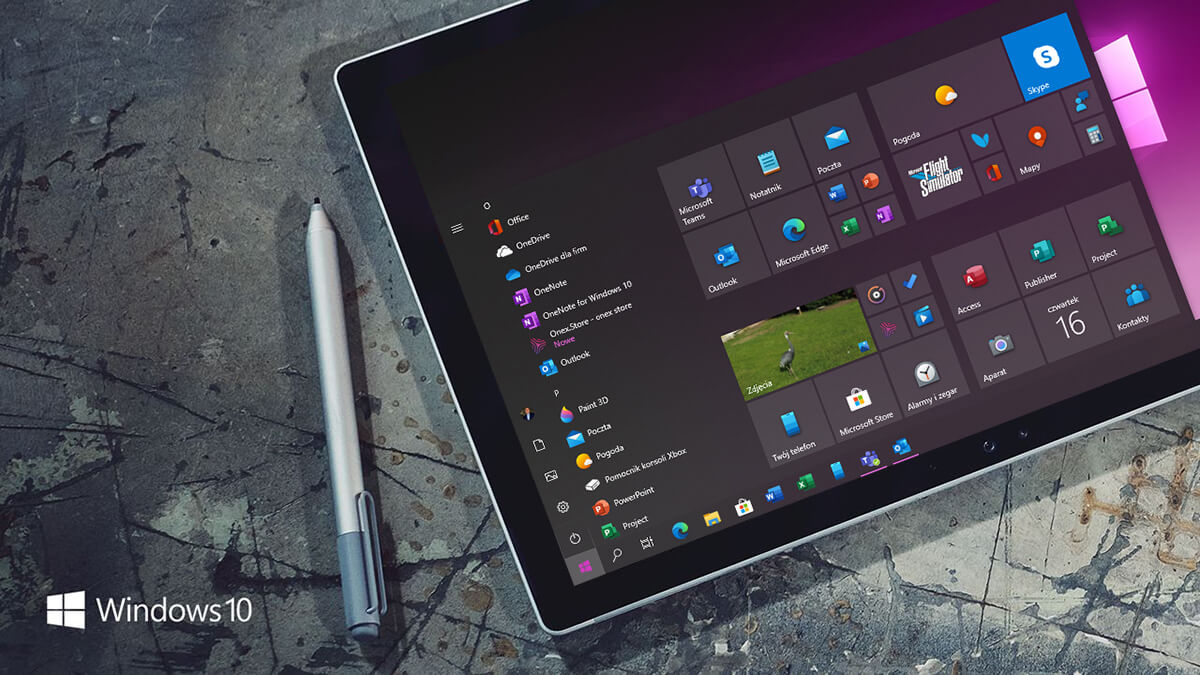 Windows 10 Home ESD will allow you to install and use virtually any program available on the market. Working in the office and working remotely has never been so easy. Create creative presentations, write text documents and perform daily tasks on the most popular system.
Windows 10 Home ESD is also an entertainment center. With it, you can play popular game titles, watch movies, play music, browse websites or create creative images using built-in programs. The system is adapted to work with a wide range of equipment - it allows you to connect a mouse, keyboard, printer, projector and many other external devices.
Family safety in the system has been designed to protect children from online threats and allow caregivers to control the time spent by children in front of the computer screen. Family safety features will help keep you in control of what your child is doing at the computer and keep them more secure.
Accessibility features will be especially useful for people with disabilities. The Magnifier tool allows us to zoom in on the selected part of the screen, Narrator will read the displayed text, and the increased contrast will make it easier to see and identify important elements.
Microsoft Edge
Browse the Internet faster and more conveniently than ever. Microsoft Edge is one of the fastest browsers on the market that surprises with the amount of useful functions.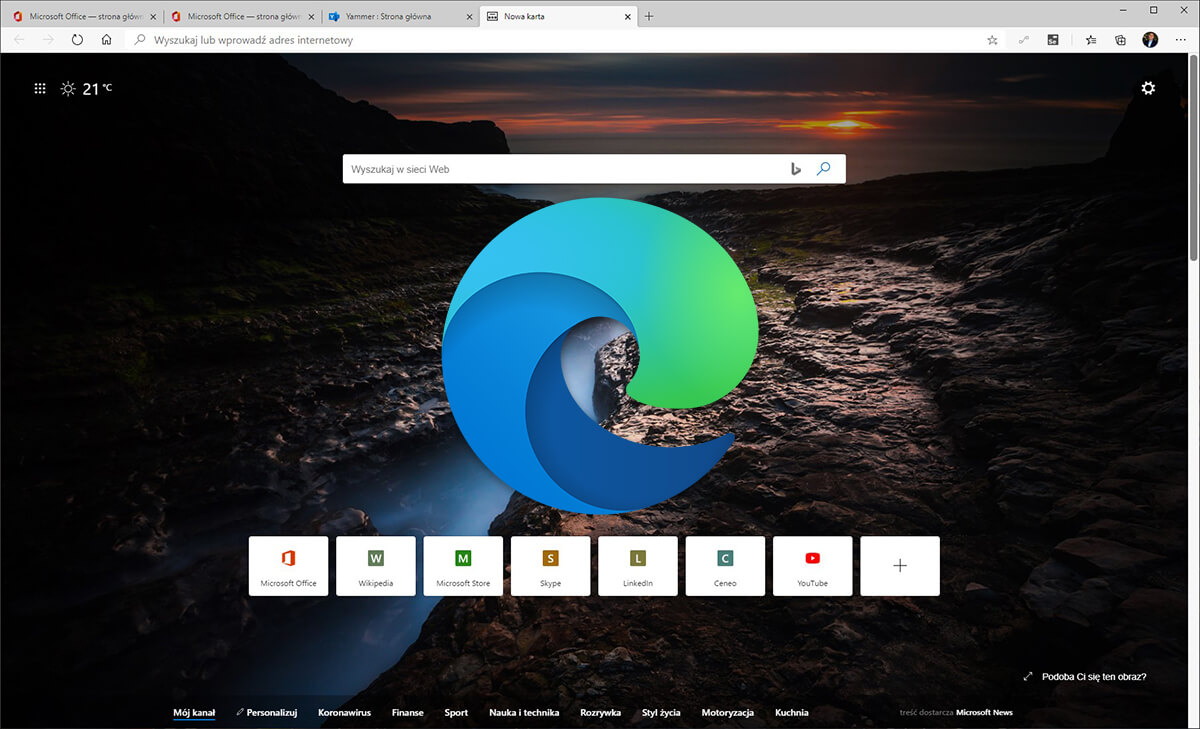 Timeline
All your most important activities have been collected in one place. Thanks to the Timeline, you can easily and conveniently return to previous activities, regardless of the device on which you are working.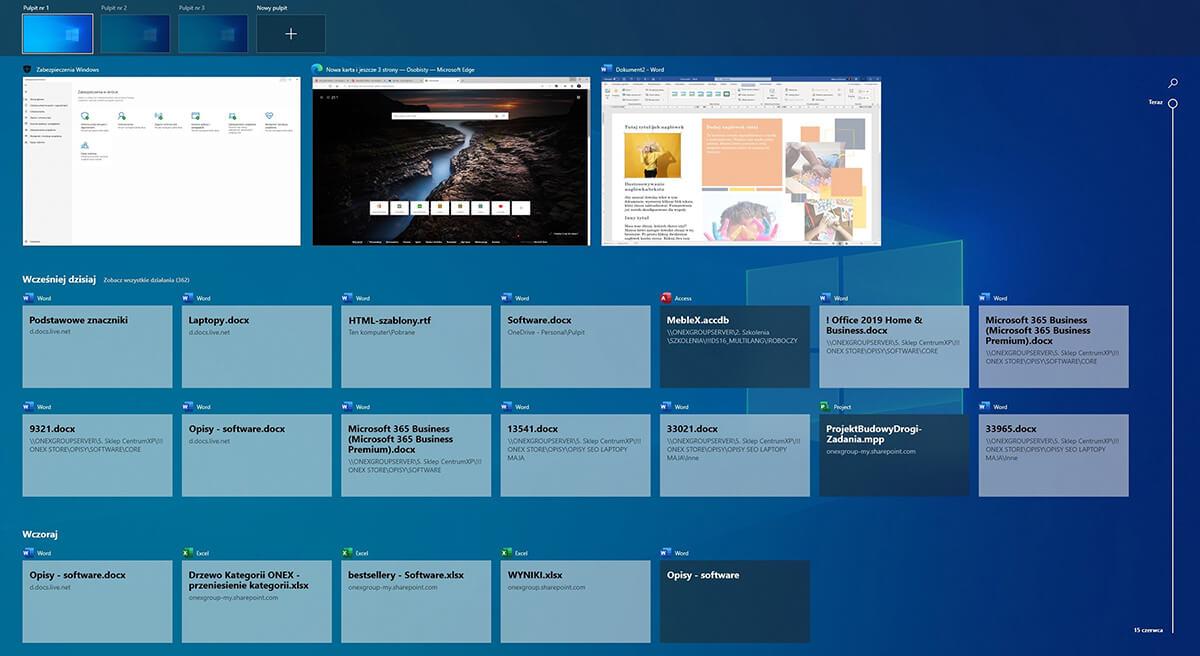 Security
Windows 10 Home is safer than ever. You can forget about using external antiviruses, because Windows 10 Home will effectively protect your data against many threats.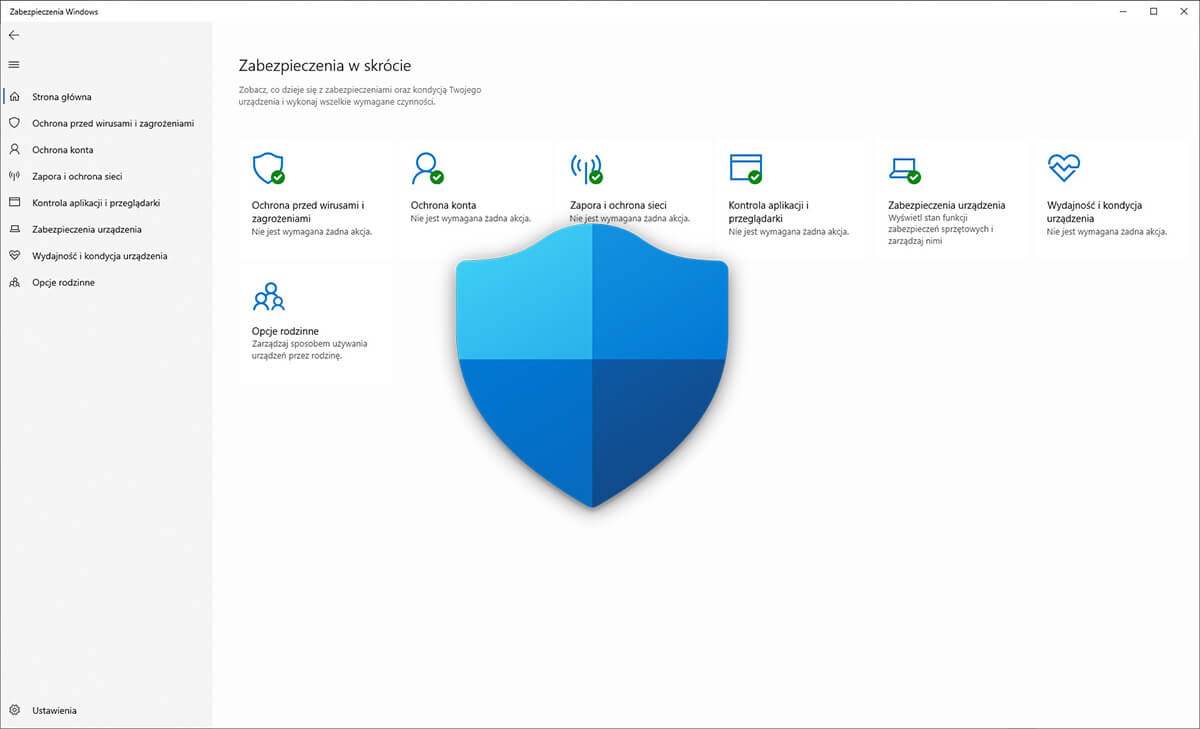 New Start menu
The new Start menu will help you organize and quickly access the applications and files you need most. .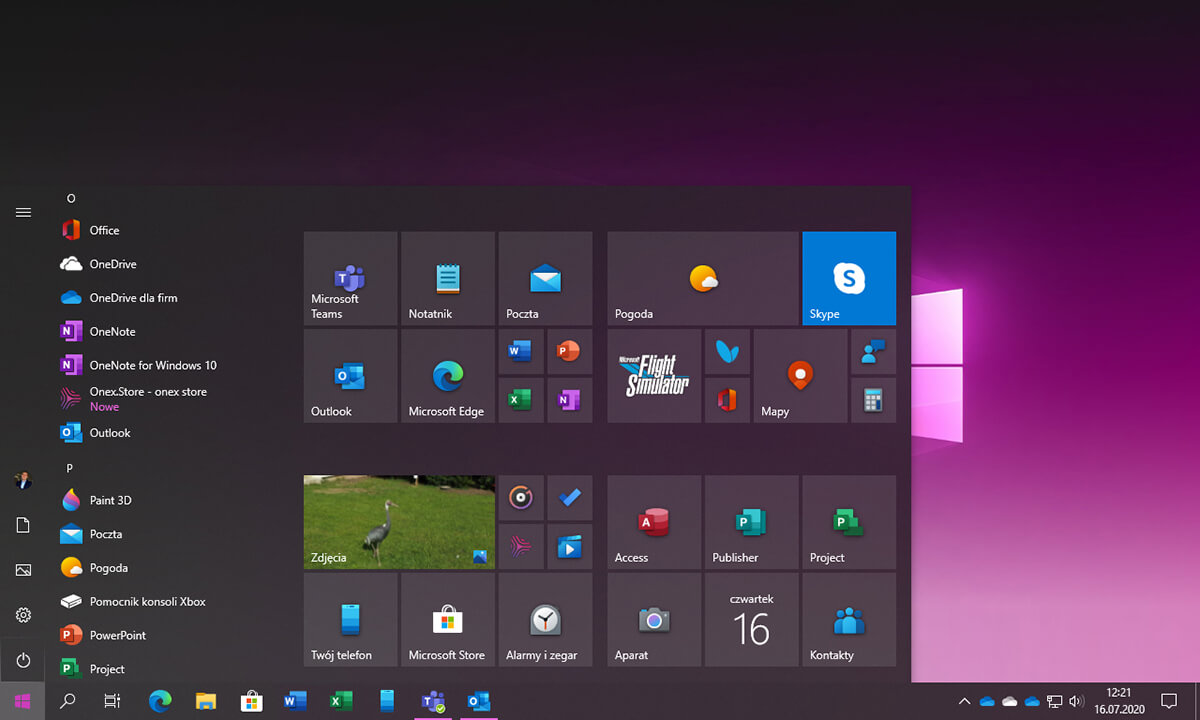 Cloud clipboard
Thanks to the possibilities offered by the cloud, you can freely copy and paste content and content between devices and applications. Cloud clipboard remembers and stores previously copied items that you can use at any time.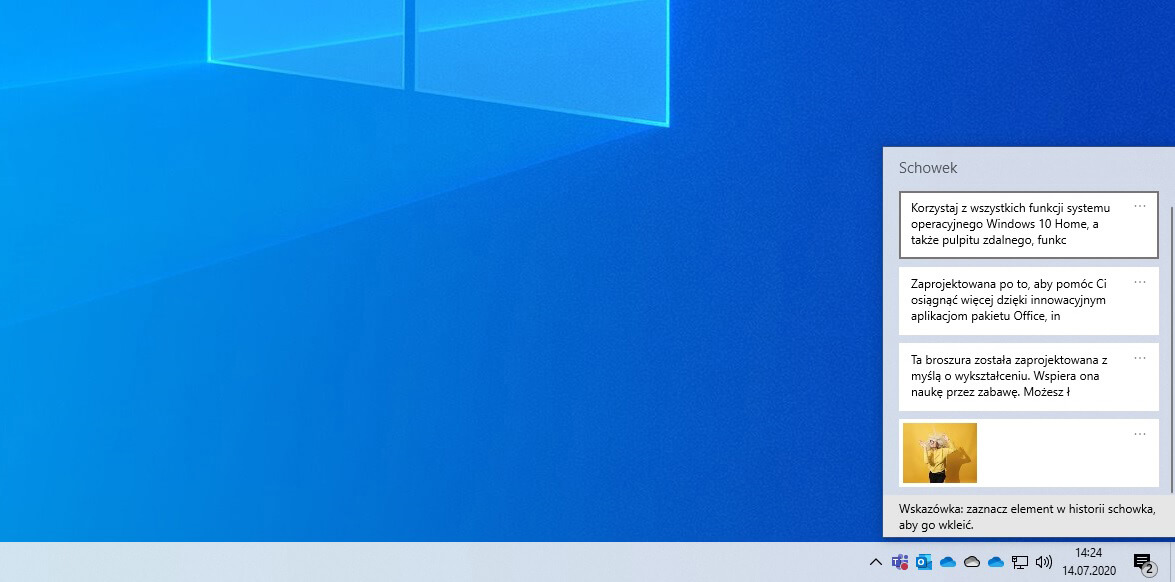 Microsoft Store
In the Microsoft store you will find all the most necessary, always up-to-date and safe applications in one place that will allow you to enrich your computer with new functions and possibilities.